Sat 19/07/08 08:10
Last night we left Moscow for St. Petersburg by train. It was only a short 7 or 8 hour trip that was scheduled in a way that we left at 11 pm and got to St. Petersburg at 7 am.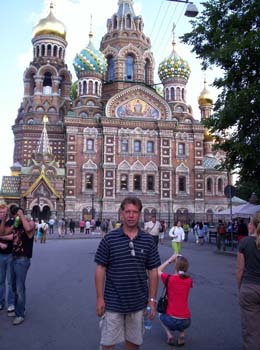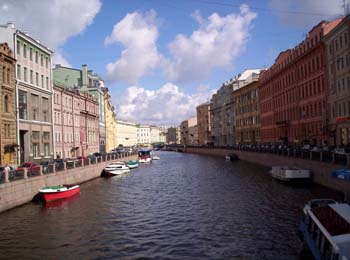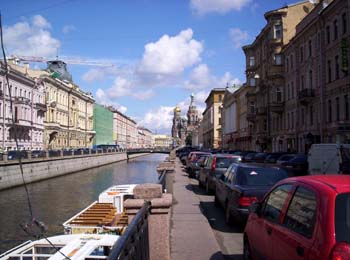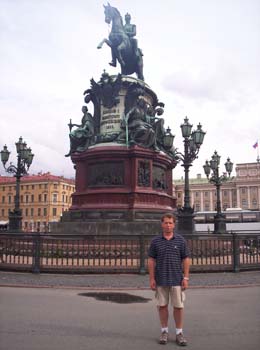 There is really not I can say about St. Petersburg that will do it justice. The city once known as Leningrad is probably the most impressive city I've ever been in. Nearly every building looks like it was built in the 1600s, people walking everywhere, beautiful statues and memorials wherever you go, complete with canals that break up the city. It really is one place that most people should see. I have been told that Prague, in the Czech Republic is the most beautiful city, but until I actually get there next week St. Petersburg is my favorite.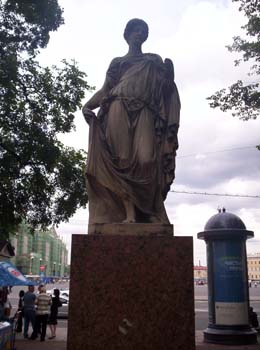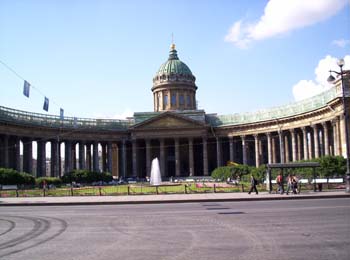 Tomorrow we go to the Hermitage and do a few other things. The tour ends in two days, and I leave for Tallin, Estonia.
Okay, now I probably need to apologize for my initial perspective on Russians. I still think that Russian men, that are not in large metropolitan areas are basically mean drunks who can't keep their shirts on. I guess the border crossing started the feeling that all Russians are mean people, and tonight in St. Petersburg I've had a few people come up to me and talk… well they tried, but since I don't speak Russian it was a difficult conversation. So, and Russians that are reading this, or have read the post where I was maybe a little too critical on the Russian people, let me say that I'm sorry… kind of.