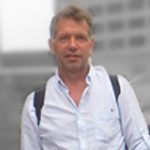 It's been a day. That's about all I can say about the situation that I had today. I was up late last night and as a consequence I got up very late this morning. That pushed everything back that I had wanted to get done. I only slept about 2 hours later than usual, but it seemed that everything else was pushed back much longer than two hours.
About the only thing that I seemed to either fix or work on today was the contact page on my site. When Google stopped supporting recaptcha and moved to recaptcha2 and 3, I lost the ability to filter emails for spam on my contact page. It didn't really matter for the longest time, I didn't get any spam for a couple of years. Then about two years ago the spam started with a trickle and then slowly became a constant flow, and lately it had become a flood. I did a couple things that I hope will fix the problem, I changed the email address, then added a newer version of recaptcha, I also did some formatting with the response and any errors too. I really don't think that spam will be a problem for at least a few years… until Google decides to not support it anymore.
It's official, I will be going back to the US next month. I bought my ticket to Honolulu this morning. I will be leaving here in about two weeks and although I haven't booked a flight to the mainland, I expect to do that shorly. I'm very nervous… That's all I'm going to say.
If you haven't checked out my videos please do. It's been really depressing to see that no one watches them. There are some of my videos that have been up for two months and only 20 people have watched them… so sad that I don't have any support from anyone.