Wed 10/08/11 09:37
My time in Monte Carlo
So today I headed to Monaco for a morning to see what all the hype is about. I didn't know that much before going except that Monaco was the place that Sean Connery's James Bond would go in the old movies. I think there was also something about Princess Grace, but I could be wrong about that. Anyway, with just a little knowledge I arrived at about 11 from the train station to the streets of Monaco.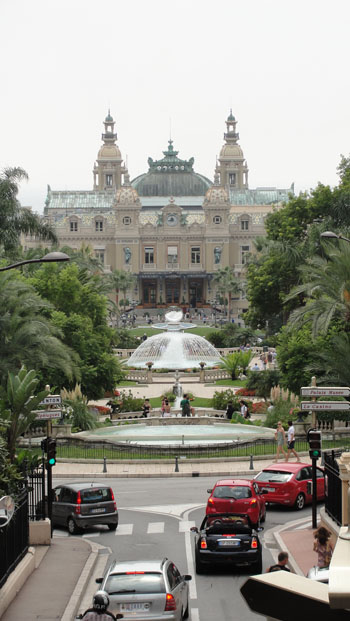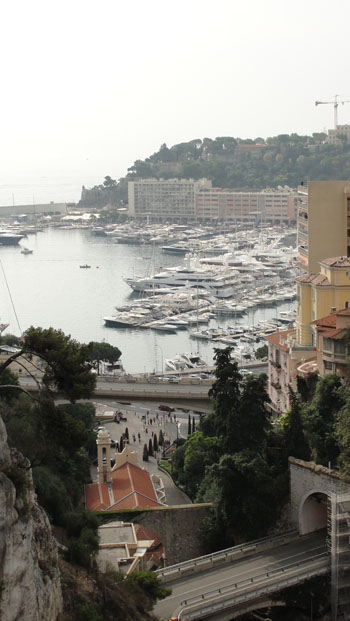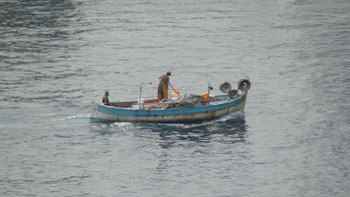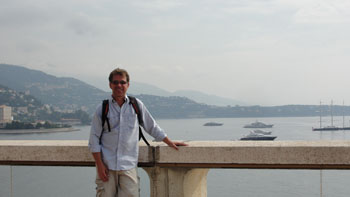 What to say? I think the hype is more than that the city can compete with. It's definitely a beautiful landscape of houses perched on the side of the mountains, all overlooking a bay filled with huge yachts. After that it's a little hard to try to explain. The city is a mass of winding roads filled with cars and motorcycles. I walked down the hill from the train station to the part of the city known as Monte Carlo. I wanted to see some of the casinos, and besides, the lower you go in the city, the closer you get to the water and that's always a good thing. The buildings of the casinos were very pretty, but there wasn't that many of them that I could see, in fact I only saw about two definite casinos, though there were tons of hotels, and my guess is that the hotels probably had casinos. The beaches weren't very crowded, probably because it was still relatively early, and they had the same look as the beaches in Nice, mostly rocks and very small. Like I always seem to do, I got lost on the way back to the train station. Getting down to the water was fairly easy, you knew that as long as you were going downward eventually you'd end up at the water. Going back to the train station was a different matter, just going up turned out to be problematic. I would get on a street that would go for at least a kilometer with no outlets. Sometimes the streets would end into a private driveway. Nevertheless I kept going up and eventually got to the road above the city, which was above the station. Then a different problem surfaced, I couldn't see the water past the buildings so I couldn't tell where I was in relation to the train station. In all I probably wandered around lost for about two hours, not really lost but looking for the train station.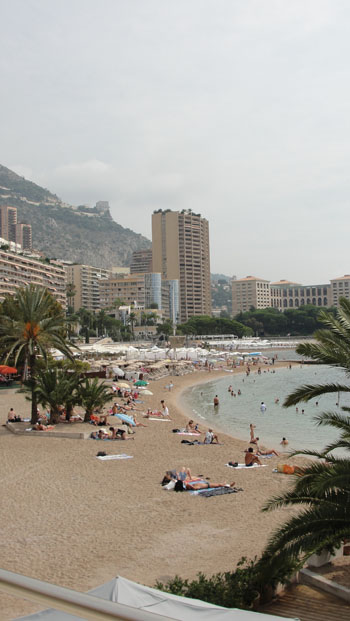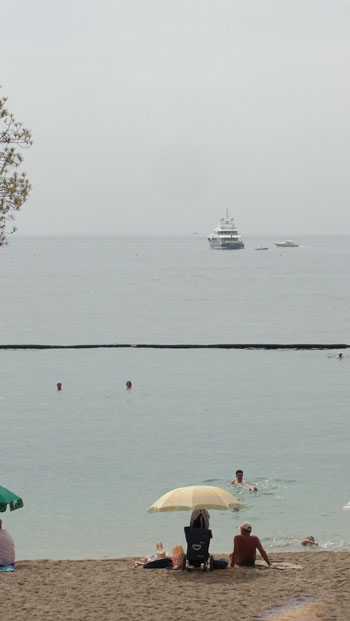 The view of the water was fabulous, and the look of the mountains with the buildings was almost as good. I could probably keep talking, but I think the pictures will most likely show what I could spend hours trying to say.