Thu 26/12/13 05:10
We got here at about 3 and had lunch right away. Soon we were off to see the village and the surrounding farms. It kind of had the 'staged' feel that I sometime get when I'm allowed more access than seems natural. For example, we went to a school and parked. Right next to the school is the village, and the first house in the village we went in. Some people snapped huge amounts of photos, and others like me kind of felt a little bad as if we were exploiting them. The woman who lived in the house, and her children, went about their day cooking or doing whatever, all while our group was snapping pictures.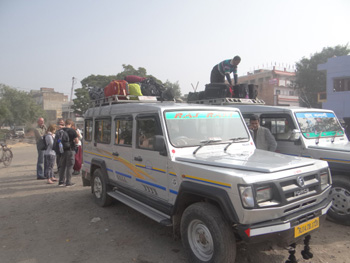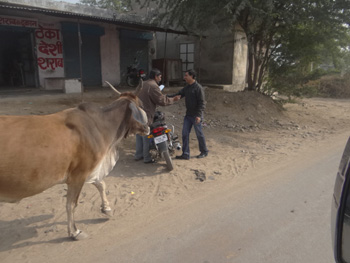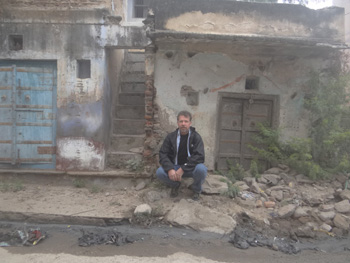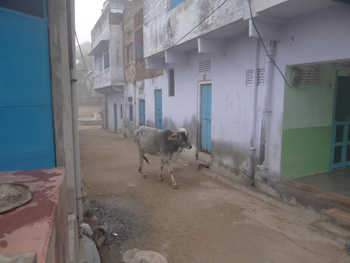 We then headed to a farm for the same type of photo opportunity. I just didn't feel like there was that much to photograph. There were goats and cows, and lots of other animals, but nothing that struck me as a sincere opportunity to take some great photos. I don't know what I was looking for, but whatever it was I didn't find it. After that we headed to a dam to watch the sunset go down. Unfortunately the fog was pretty thick so the sun disappeared way before it hit the horizon.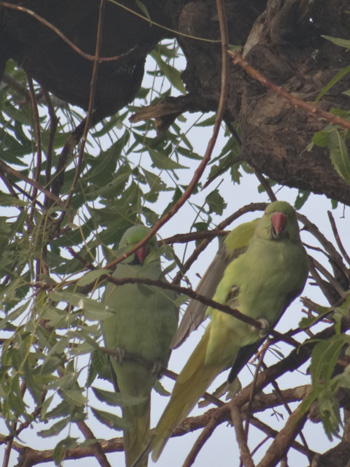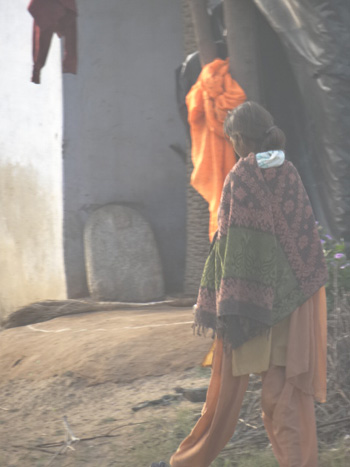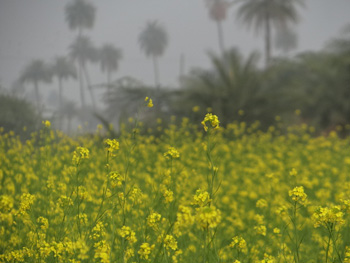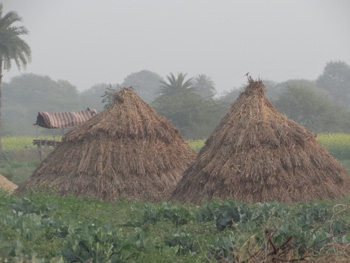 I'm upstairs on the patio of the hotel, some of the girls in the group are getting henna tattoos and some of the guys are watching. There is music playing in the background and a fire burning about 3 meters away.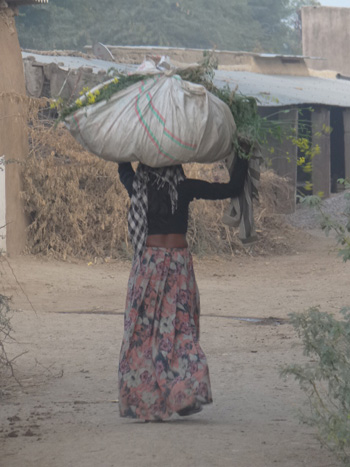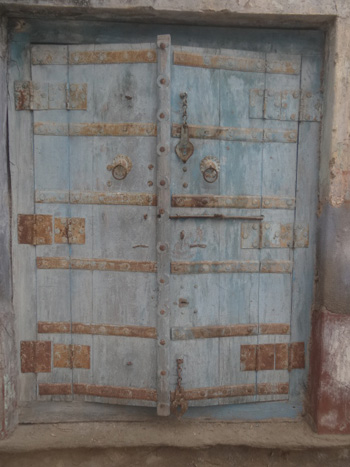 Tomorrow I think we're heading to Jaipur by truck. Seems a little bit strange since the train went past it this morning, but I guess this spot we're at right now is a big enough draw to warrant the extra travel. It is really beautiful, but the cold weather kind of made it not that fun.