Tue 02/08/11 09:05
A little bit better
After being less than impressed the first day here in Barcelona, I took off this morning to do a more structured walking trip. Last night I had planned my route, and did get a little bit excited about some of the things that I saw on the map. My first goal was to get to a bullfighting ring, or maybe stadium is the better word. I have to admit that I was having a little bit of a problem reading the map, maybe the problem was that it was still relatively early, maybe it was that I didn't orient myself properly when I took off, but after the first hour I managed some semblance of understanding the map. Though when I think back, I don't think that I ever really understood where I was, or what I was heading towards. I'd find my place on the map, only to not find the street that I needed to go to. Anyway, no worries, I had a full day of seeing most of the inner city of Barcelona. The bullfighting ring was a bust, nothing to see but bricks.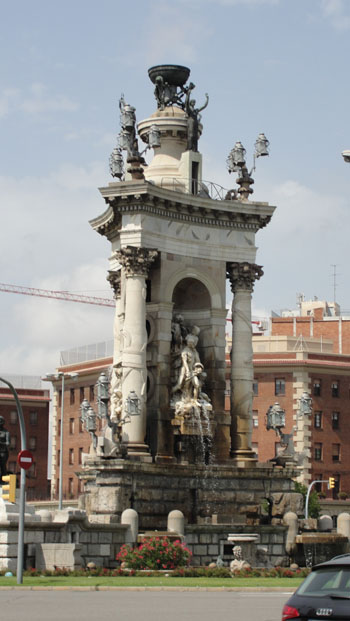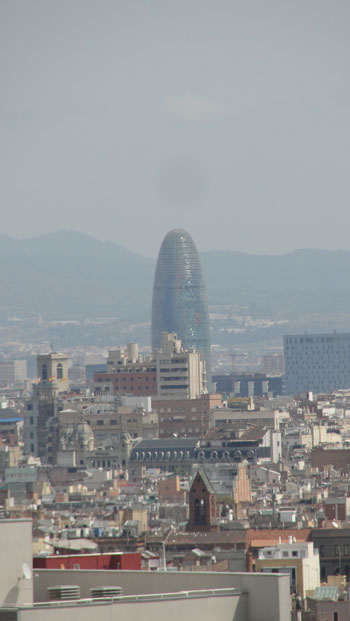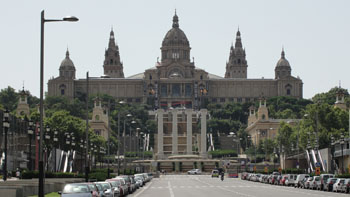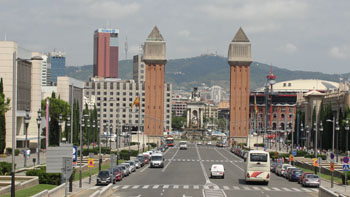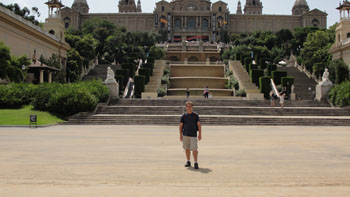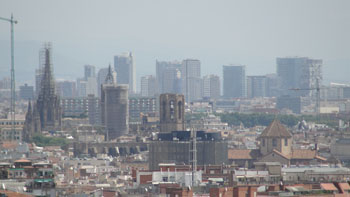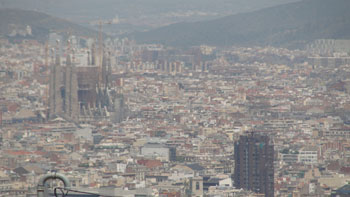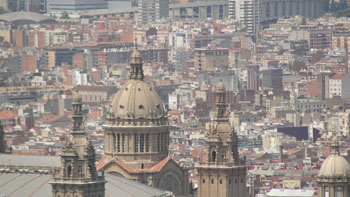 The first few hours I didn't take any photos, there simply wasn't anything of interest to me. After that though, I started getting into more interesting architecture and the photos came shortly afterwards. In the end I probably ended up taking close to a hundred or so. Probably the most interesting was the parliament building, though I'm not sure if that's what it was. I know it was a very substantial government building and I do recall seeing the word, "parliament" somewhere, so let's just go with it.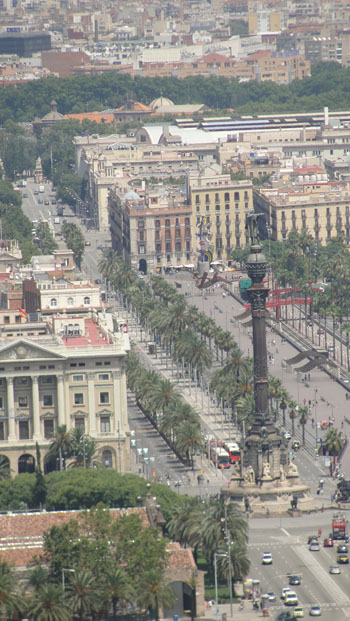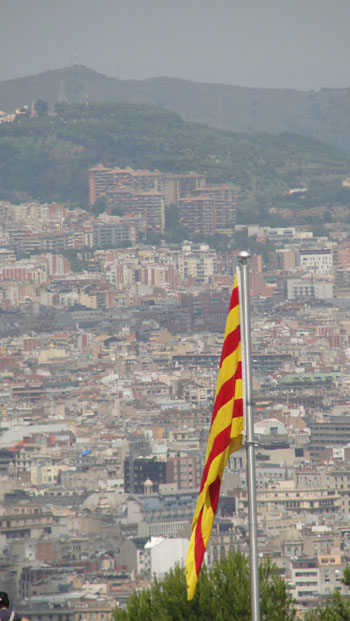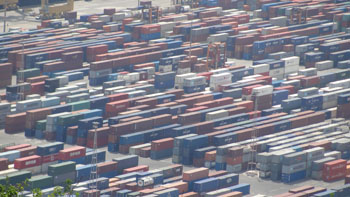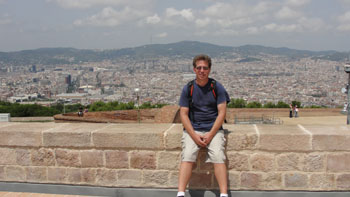 Behind the parliament building were some trails that led up, and when you're quest is to see things, up is always good. If anything I knew that I could take some scenic photos of the cityscape if I got high enough. I did. I think I managed to get to the highest point of Barcelona when I reached the top of the hill. On the way there was this other guy doing the same thing as me, he was younger, but lugged a backpack like me, dressed like me, and seemed to be thinking the same as me. We came to the same place at the same time, to a dead end with a fence blocking our way. We kind of stood there for a second, and then decided together that we could jump the fence. We didn't talk before, but then he tried at one spot of the fence, no luck, then I tried at another, no luck. He mentions that it looks easier at the very end of the fence, so he tries and makes it, I do as well. We say good-bye and we're on different ways. One thing that happened to me is that at the first place I tried, the top of the fence went through my shoe. If you've ever stepped on a nail you can imagine what it was like. I stepped on the top of the fence it held, then slipped into my foot. It stopped before going into my foot, but I could feel the fence pushing against my foot.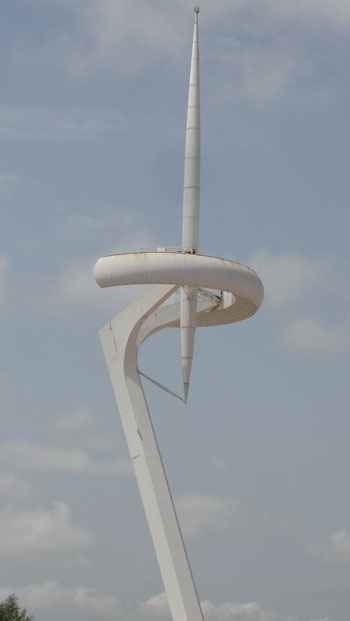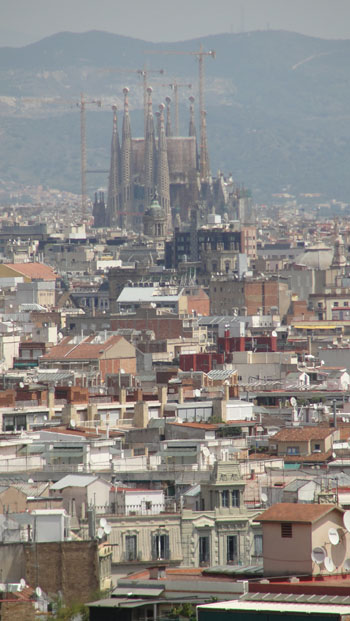 The point that I realized that I was tired and needed to think about heading back was when I was at the highest point, on a castle overlooking the water. It turned out to be a good decision because I'd already done the hard work of climbing up the hill, all I really had to do go down.