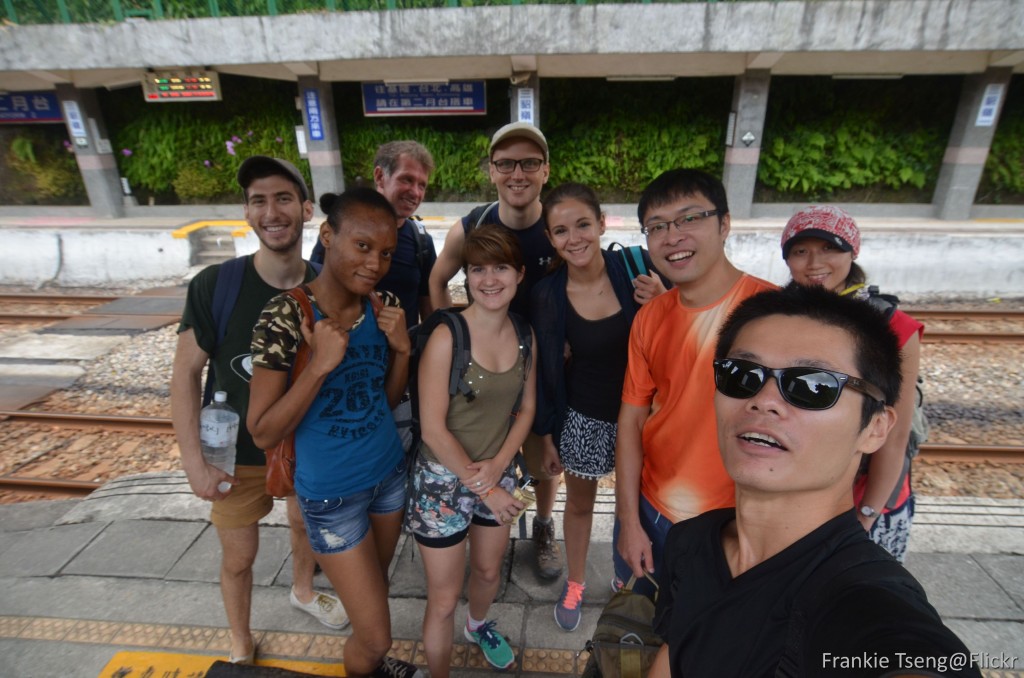 It's been about a week, maybe as long ago as two, since I went on my latest hiking trip. This hike was to see some waterfalls, the actual name of the hike is something like, Sandiaoling Waterfalls to Houtong Cat Town. Of course I was happy to be getting out and getting the muscles working, and better yet, I went with about ten other people.
The group met up at the main train station near my hostel at about 9am, and was at the hike's starting point at about 10. It was a pretty uneventful hike, something that I think anyone would be able to do. In fact I saw many people with canes and a few people that looked like they were in their 70s or 80s. That may be a little misleading though, there was a majority of the trail that was easy enough for almost anyone to do, but there was maybe a third of the trail that was difficult. There were long areas of stairs and climbing up the side of small mountains.
The whole hike took maybe four hours and that was stopping along the way for lunch beside the trail. I met a lot of new people and it was an easy, fun way to spend the day. Along the way there was one hiker that was taking the time to take massive numbers of photos of the group. It took him until about three days ago to upload them. I quickly went through them looking for some good photos of myself, but I couldn't find any. I look like a fool in all of them that I saw. In two group photos my hat is on crooked… what a dork! :)
Note to self: get a different hat or stop wearing the hat I have.
On our way back to the city while on the train, I was surprised to see so many people complaining on how tired they were. I felt a little tired in my calves, but nothing that I would consider being exhausted, but several of the people that went were falling asleep on the train. Here are a few of the photos that he uploaded.