I left Sihanoukville a couple of days ago for Ho Chi Minh City in Vietnam. I was in Vietnam about six years ago but I never went south of Hanoi, and have always wanted to visit HCMC. When I left Sihanoukville I took a sleeper bus, with a single bed. I have to admit I loved it. There was wifi on the bus, I had the space to myself, and had more than enough room to stretch out. It was so comfortable that I fell asleep after about an hour.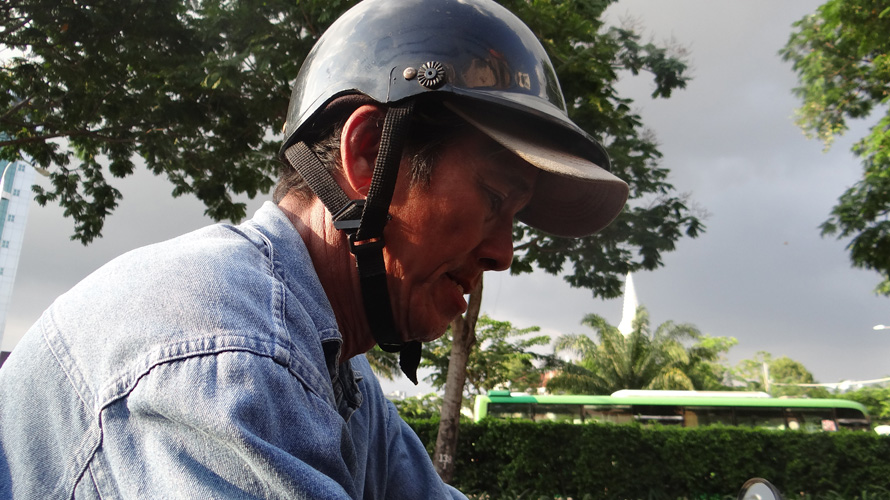 The bus got to Phnom Penh where I would have about a two-hour layover for the bus to HCMC. I didn't like the idea of the layover, but sometimes you just have to take what you've been given and waited. It was about 1am when the bus dropped us off on a street in the city. Except for a small street restaurant there wasn't too much around us. The people in charge of the bus service put us on a tuk-tuk to take us to another location. On the tuk-tuk I met a couple, the guy was from Portland, Oregon. It was kind of cool to talk to someone from my hometown even though I haven't lived there in a very long time. He's in HCMC teaching English.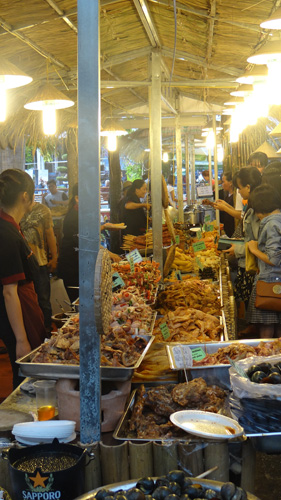 So the tuk-tuk drops us off in front of a closed travel shop. By now the streets are nearly empty and except for the other six people going to HCMC there isn't really anything going on. I was so tired that I could barely keep my eyes open.
When I bought the bus ticket I was told that there was a chance that the two-hour layover could end up being three-hours. Talking to the others there, they were told that it was a four-hour, maybe longer. The reality turned out to be about six-hours. I wasn't very happy with waiting in front of closed shop at four in the morning. In the end everything turned out and at about 7 we were on a bus on our way to Vietnam.
Going through the border was surprisingly painless. The bus had a guy on it that did all the work and all any of us had to do was to pretty much walk through the borders. It was a little bit more complicated than that, but it sure seemed easy. It probably took us a little bit less than an hour to go through both borders.
About two hours from the border we finally stopped in HCMC and the bus dropped us off. My hostel is about 300 meters from the bus stop and I had no problems finding it. There was a festival of some sort going on in the park next to the bus stop so after putting my bags away, I headed out to get a better look at what was going on. I don't know exactly what to call it, but the festival was very western. What I mean is that it was modern and contained mostly small tents featuring food from area restaurants. In Portland we had an event called Bite, and I kept thinking that it was what was going on here. There was some great food and I spent probably a couple of hours walking around and tasting different things. I even had Durian, and I was surprised it was pretty good.
Ho Chi Minh City is chaos. That's the only way I can explain it. There are scooters going everywhere that don't seem to follow any sort of rules. There are very few traffic lights or stop signs so it's a challenge to get across the street. Most of the time I just start walking and hope that the scooter that seems to be heading straight towards me will veer away. There is al a kind of sense of a little of Taipei here, but I think it's more on the architecture and less on anything else.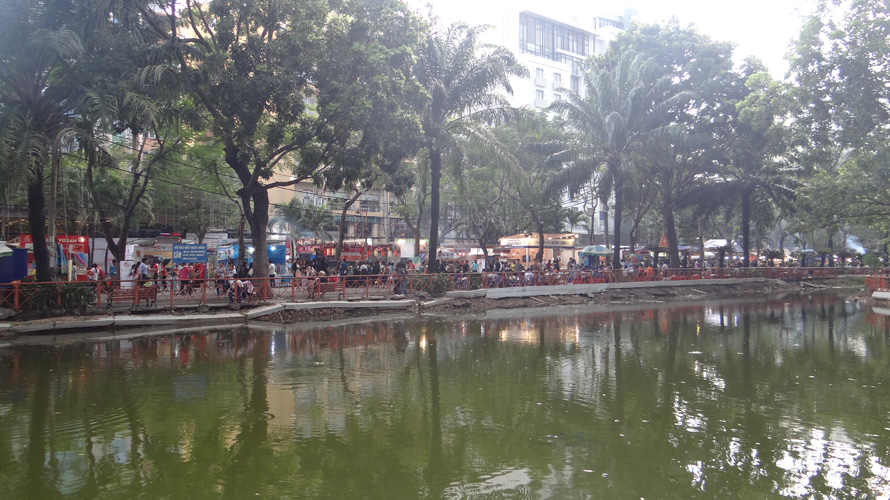 Sofiya finally got here about a week after I did and once she arrived the city seemed just a little bit better. Not that it was fun now that she was here, but it was at least nice to have someone around to validate my feelings about HCMC. We ended up leaving about two days after she arrived. At that point I was about to give up with Vietnam and head back to Laos or Cambodia so I asked Sofiya to decide where we should go. She decided on a beach town in Vietnam called Mui Ne.