I'm happy to announce that my solo exhibition, titled, 'Into the Light,' is now on display at Peru State College's Art Gallery. It went up on Sep 7, and will be going on for about a month. I expect to take it down the first week of October. This was a long time coming and I am proud of the response and of the work.
Because of Covid, the school was having some problems bringing in outside artists so the gallery manager asked me to fill in for at least a month. I was happy to oblige. I have been working on several new pieces, most of them were photographs that I took as I was traveling around the world. I had all these pieces that I was just dying to show others and hadn't had the chance since I came back to the US last year. Thanks to PSC I now get to show the world, albeit a small part of the world, my work.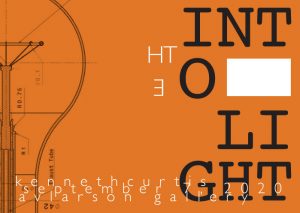 I have never been the type of person who looked forward to exhibitions, I always felt that people wouldn't understand my work, or worse that they wouldn't like it. For some reason, maybe it's age, but it didn't bother me this time.
The work went up on Sep 7, Labor Day, and it consisted of thirty pieces. It contained, four hand work pieces, about 10 photographs, and the rest computer art or serigraphs. The first week I had two groups come through and was able to give a talk about my process and thoughts behind my art. It was a lot of fun.
Although no one asked me why I called it 'Into the Light,' I kind of want to mention it for posterity. When thinking of a title I kept coming up with titles that reflected the art contained, but nothing seemed to stand out. Then I realized that since this was the first solo exhibition that I've had in quite a few years, I felt that I was emerging in the art world. That meant to me that I was coming out of the shadows and putting myself and my work on display for everyone to look at and critique.