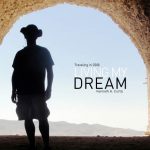 So it's Sunday night and I feel as if I didn't really even realize that the weekend was here. I did though, I think I have so much on my mind that time just slid by me, (can time slid??). I think you know what I mean, it's Friday night and then in a blink of an eye, it's Sunday night.
So I'm considering "the book" to be done as of today. I'm at the point where I'm fiddling with it and if I'm not careful I'll make some change and cause a huge problem and not realize it. Later on, I'll notice that the page numbers are missing or something like the table of contents doesn't work, or alignment of the photo captions on even numbered page is off… there's no telling what disaster I could create just by "playing around" with it. I could also decide to do something large and basically change the whole thing. I don't want that to happen, so the book is done. Mostly.
I've been working on the download link for anyone to download it, for free of course, if they want. I don't really expect anyone to download it, because I don't think anyone actually goes to the site anymore. Ever since I stopped writing on the blog the few people that did check up on me stopped. Now, there hasn't been any indication that any friends or family have visited in some time. Oh well I don't blame them. :(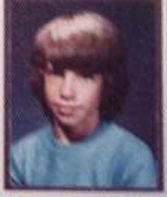 I've checked into a few places to actually try to sell it online. I'm leaning towards PayHip just because of the simplicity of it. I haven't ruled out other avenues though, so I may try with a few other. Again, I don't have any delusions that people will purchase the book, but you never know. Sometimes all it takes is a little luck and maybe good timing. I have no idea what I'd charge for it though, probably something very small, like $2.99 or something ridiculous like that. I could just make it really expensive just to make myself look more polished and professional. I know, $24.99, on sale for $2.99. :)
I guess that's it for a recap of the weekend. I leave Malaysia in six days for Hawaii. I've booked a hostel in Honolulu for three nights, but I may end up being there longer. I just don't know where I'm going to try to live in the US. I am leaning towards Lubbock though… I'm not sure why, but I think I've always had a soft spot for it for some reason.