Wed 23/07/08 08:10
So pretty much everyone knows about my debit card problem. I'm stuck in Riga until I get a replacement sent to me. According to my bank it should be either tomorrow or Friday. Hopefully it's tomorrow because I really don't like hanging around here. It has nothing to do with the city, it's just that I never really planned on coming here in the first place, and the places that I want to be, that I've planned on seeing for the last 6 months are waiting until I get my debit card. I haven't even started my global train pass, which I paid for.
All that being said, I decided to get out and do some sightseeing. I started this morning about 10 and walked around the city for about 6 hours. I think I covered at least half the city in my wandering. There are some really beautiful architecture in the city, and some of the things that I really liked was how there are parts of the city that are not touristy, but have great old buildings. In one area that wandered to there were two old towers. I put an image of one up here, I don't know what it was originally for, but it was pretty cool. There were two of them about 50 meters apart… maybe it was old gate towers. Maybe. All in all, Riga is really nothing great, but it's got it's charms too.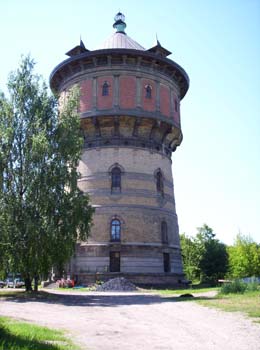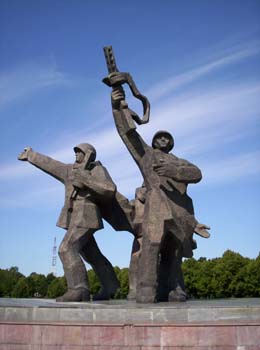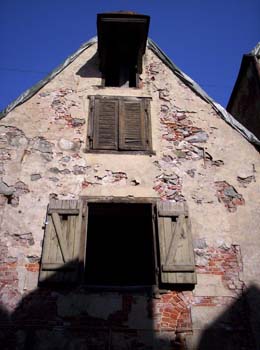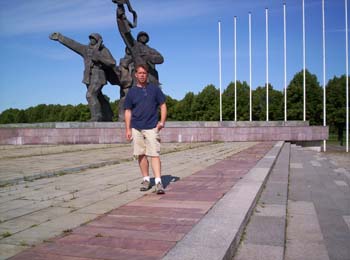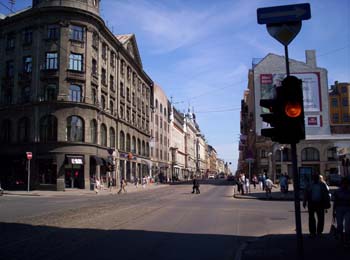 There are a lot of memorials to wars, and lot of narrow streets filled with people and with old buildings. In one of the pics that I posted you can see just one street that's got some great old buildings on it.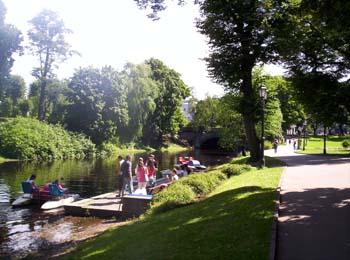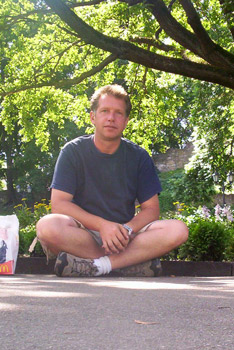 One thing that I really liked was a park not far from my hostel. This afternoon I decided to finally eat something and headed to McDonalds. I didn't go to the park earlier, but did see it. It was a perfect chance to go relax in the park. The park has a canal running through it which means that they have bridges and there are people out paddling boats, and generally either having fun or relaxing.